Tents, tables and more
Tent Rental in Summersville, WV
Are you having an event in the Summersville area and need a tent? We have you covered. Our tent rental company, Poles and Peaks, LLC, has just what you need. No matter the size of your event, you can rest assured that our tents will provide enough coverage for you and your guest. We also have rental tables, chairs, and accessories available. Rent these items for events booked at Kirkwood Winery & Isaiah Morgan Distillery and offsite events.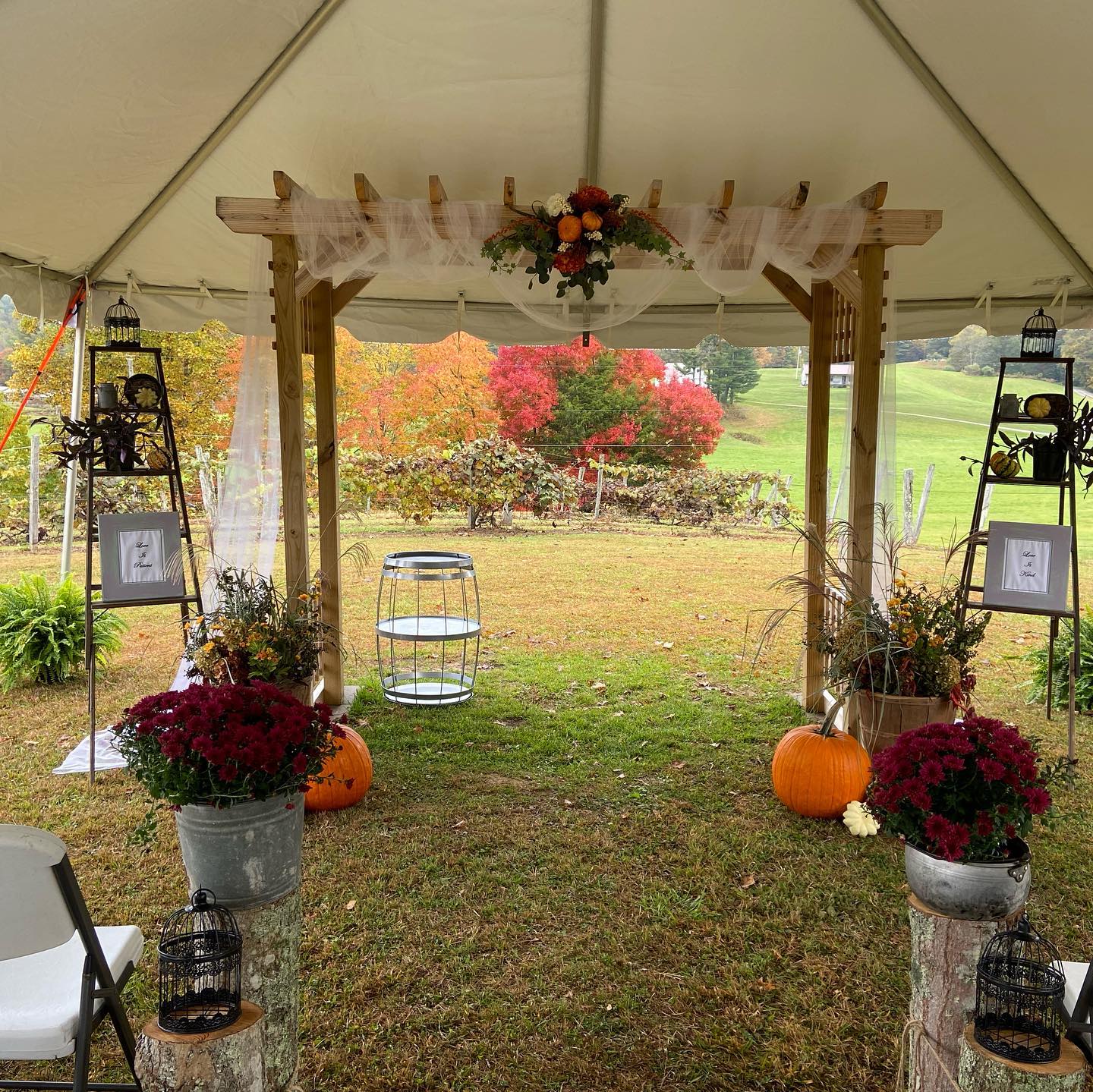 Rental Fees
*Delivery, setup, and taxes are not included. Inquire about other accessories that we have available.
7x20 French Window Walls
$40
Choose Us For Tent Rental
Whether you are having an event at our winery or hosting an event at a location offsite, our tents and other rental items are sure to create the perfect atmosphere and allow your guests to be comfortable. And don't worry; our rental items are reliable and sturdy. Although we are located in Summersville, WV, our rental items can be purchased for events in the surrounding area. Contact us today to rent tents, tables, chairs, and more for your wedding, party, or special event.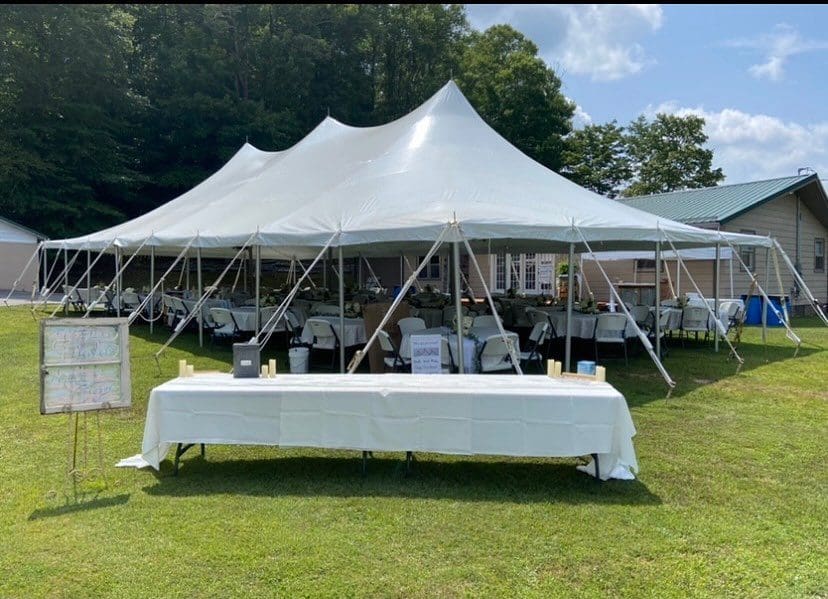 the Best of West Virginia Vineyards
We Can't Wait to See You!