Rich with mountain heritage
About Kirkwood Winery & Isaiah Morgan Distillery
Located in a rural valley three miles north of Summersville, West Virginia, Kirkwood Winery & Isaiah Morgan Distillery is home to the 33rd Wine & Music Fest in September and great-tasting wine selections. We have fruit-flavored, vegetable-flavored, mead, port, red, white, and specialty wine available for purchase and tasting. We have bourbon, too!

Our Story
History Built on Perseverance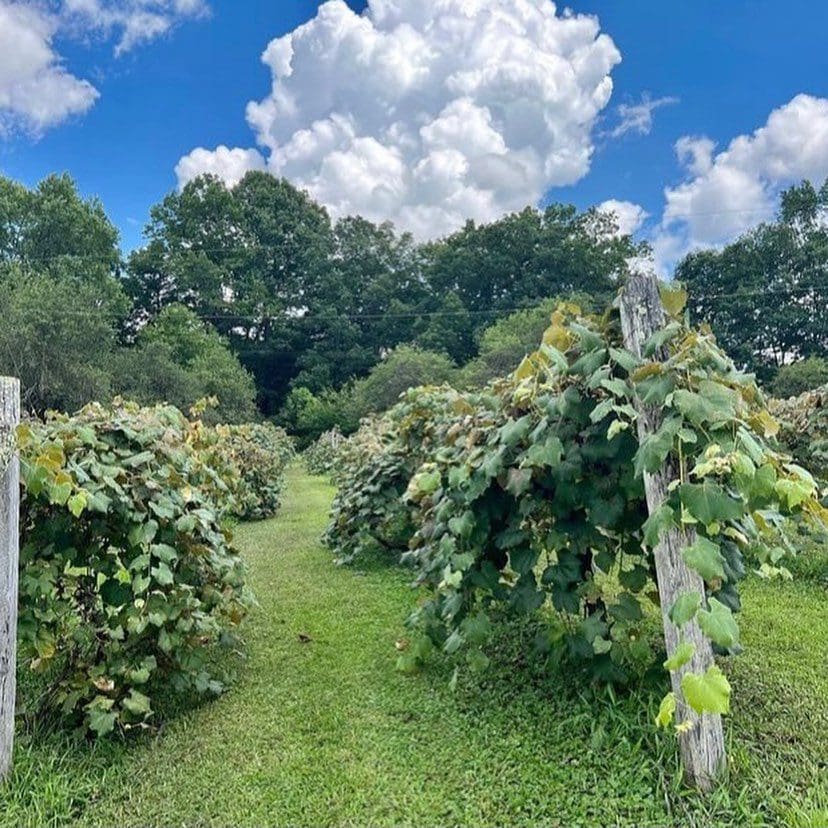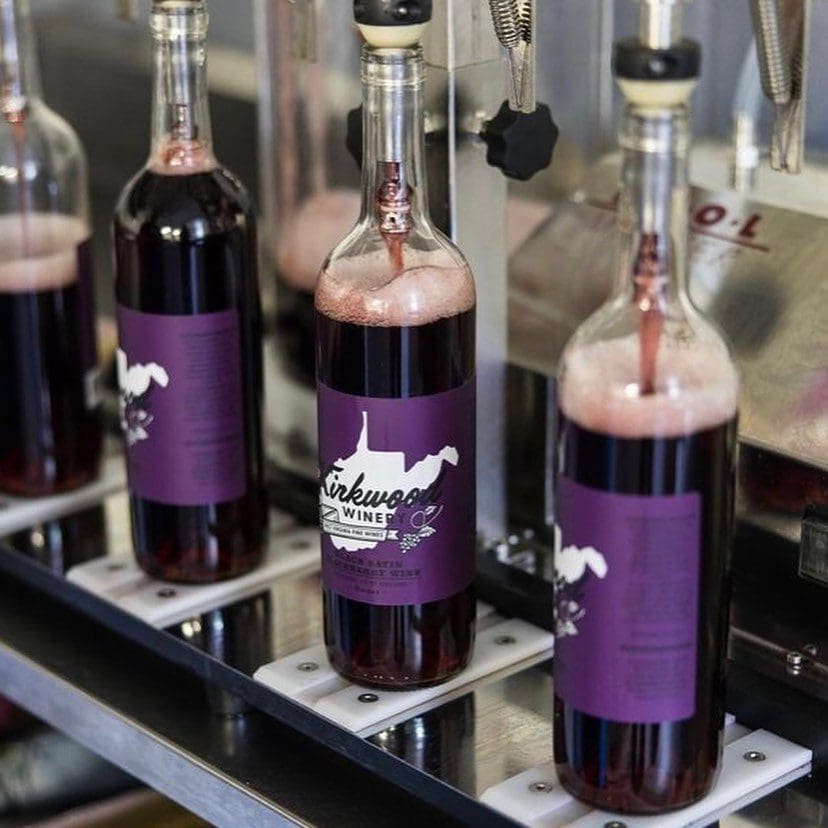 Kirkwood Winery has the distinction of being the first vineyard in this region. With his two sons, Rodney Facemire planted his vineyards in the spring of 1984, only to lose the vineyards to the harsh winter that year and the ensuing droughts of 1985. 
Determined to succeed, the vineyards were replanted in the following years and now consist of over six acres that produce 40 tons of grapes annually. During this period, the orchards already on the farm were expanded. Blackberry, raspberry, and blueberry fields were planted, and a rhubarb patch was established. 
The old family oak press featured on our label has been used since trial production first began almost two decades ago. Harvests from these fields now yield over 4,000 gallons of wine annually, from which more than 28 varieties of vegetable and fruit wines are produced.
Kirkwood Winery has the distinction of being the first vineyard in the region.
Our Story
About the Vineyard Owners
Frank and Elizabeth Dix, owners of Kirkwood Winery and Isaiah Morgan Distillery are lifelong residents of Nicholas County in central West Virginia. In 2017, taking a leap of faith, left their careers to pursue the wine and whiskey business. Frank and Elizabeth are continuing to carry on the traditions of Kirkwood, while constantly pursuing ways to expand the business.
We take pride in our local area and want to make Kirkwood Winery and Isaiah Morgan Distillery a destination for tourism in our town.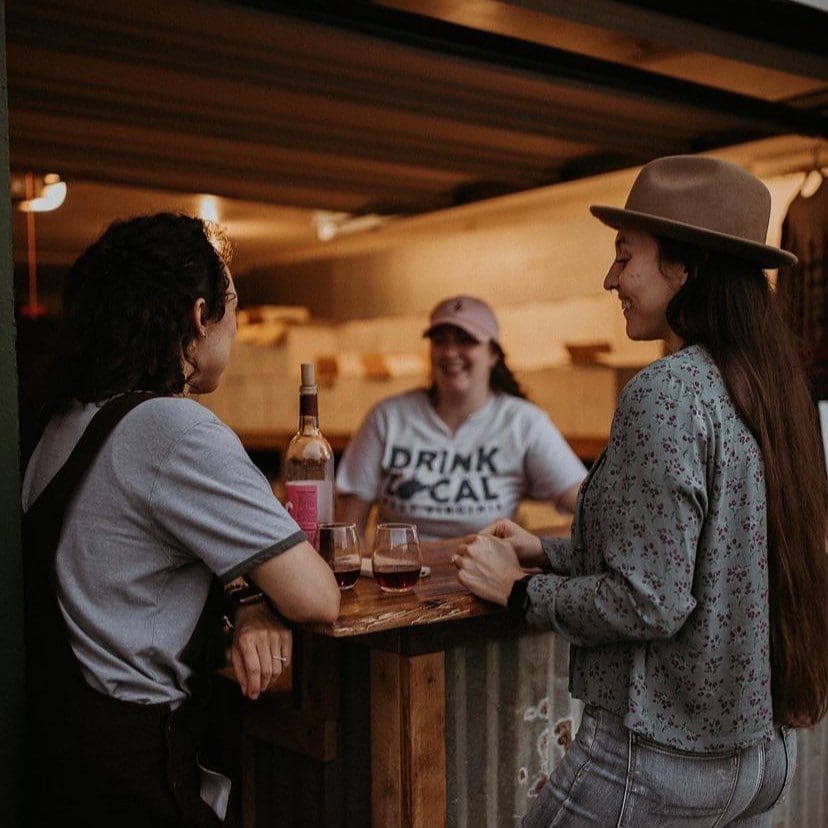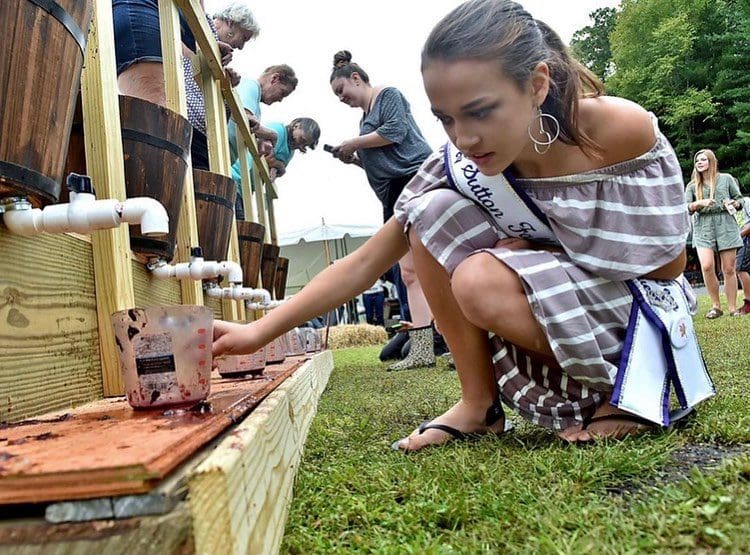 What We Offer
More Than Great-Tasting Wine
At Kirkwood Winery & Isaiah Distillery, we are proud to offer more than great-tasting wine. Are you looking for somewhere to have an outside wedding? Our beautiful vineyard makes the perfect background for an outdoor wedding. 
 Do you prefer an inside wedding? Our Pour House has what you need to make your wedding or another event a success. We offer budget-friendly rates to hold events at our venue. Feel free to contact us today to learn more about our winery and distillery or to get information about our event venue.
Traveling West Virginia
The city of Summersville, WV, is located in the heart of West Virginia. Enjoy water activities in the cool waters flowing from the mountains, or outdoor fun in the dense hardwood forests with trails and cliffs to explore. Summersville Lake is the heart of this lively outdoor community. There is lots to do in Nicholas County, WV, including visiting Kirkwood Winery!
the Best of West Virginia Vineyards
We Can't Wait to See You!